Immersive Virtual Campus Solution
Engage students/parents globally through an immersive virtual campus and facilitate engaging learning experience.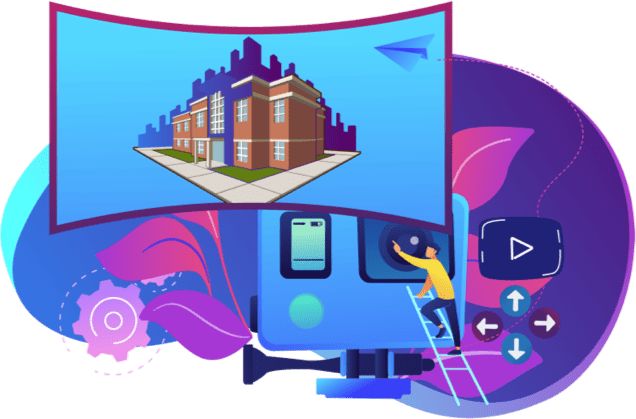 4D Virtual Tours for
Educational Institution
Showcase your school history and campus through a 360-degree virtual tour that can help prospective students and their parents to better understand you! Highlight your school's best features, such as its unique story, facilities and faculty via embedded videos, links and animations. Increase visits, strengthen visitor engagement, and heighten your profile and reputation among potential students. Let the world explore your school ground from anywhere, at any time, on any device.
Benefits of Our Virtual Campus Solution