While the coronavirus moving education world almost entirely online, schools and colleges alike are finding themselves having to continuously adjust to the ever-changing landscape. As technologies develop, virtual tours are likely to become more interactive, and educational institutions must be sure to take full advantage of this. Virtual tours have become a promising alternative to traditional recruitment activities that can entice new students to enrol, wherever they may be.
What is a virtual tour?
In a virtual tour, prospective students experience your school's culture and campus through videos and other media on your website. For example, an interactive map can link to different areas on campus, with additional information and visuals about each location. You can also create video tours with narration and other audio effects.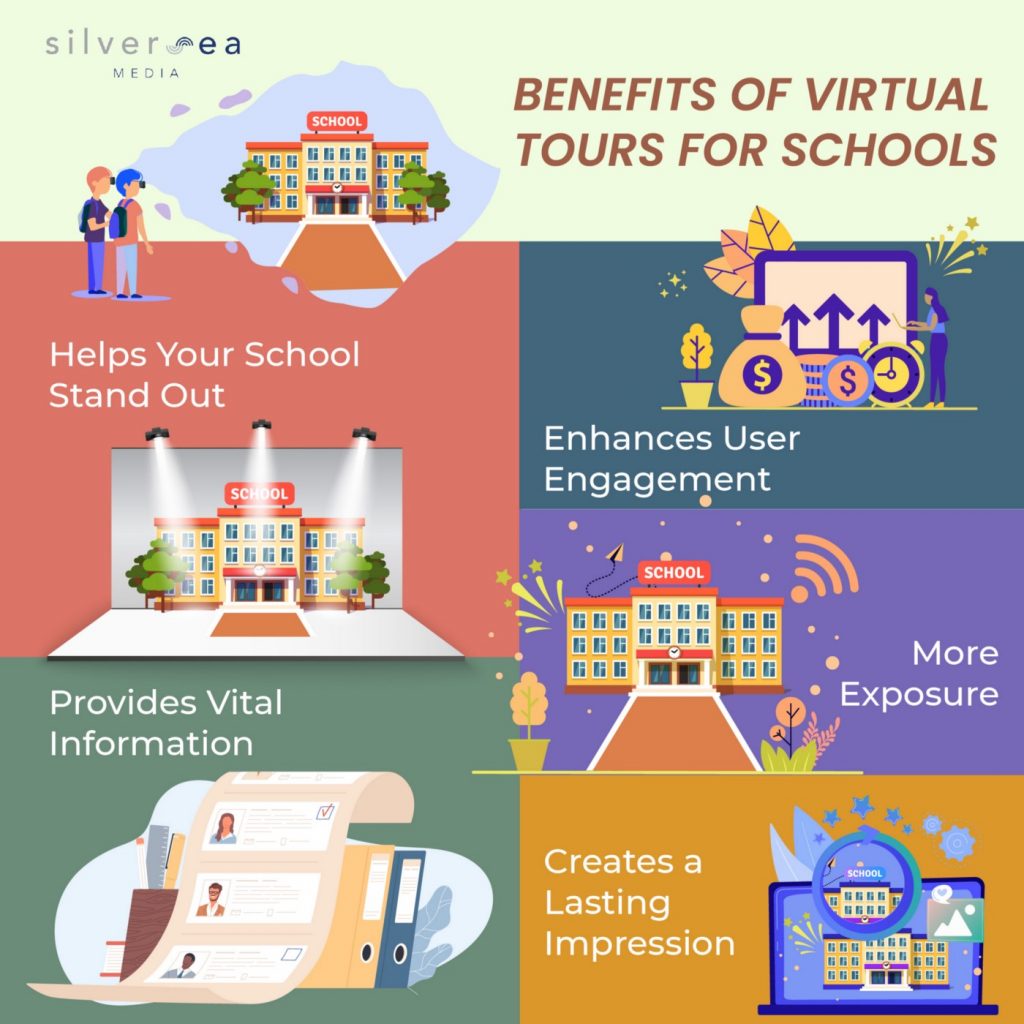 Switching gears to bolster student recruitment
While many can't travel to campuses and schools at the moment, educational institutions are opting for virtual tours to improve their marketing campaigns. Prospective students are more likely to feel connected to your school when they view a video of the buildings and campus rather than photos. An engaging virtual tour allows students to interact with your website and increase your organic traffic.
A key selling to many local and international students when considering which school to attend are the facilities that the institution has to offer. What are the sports facilities like? How about performing arts? Do they have large communal areas? How are the science and engineering lecture theatres laid out? 3D virtual tours give potential students the opportunity to experience your space in a truly immersive fashion.
When students are making an enrolment decision, small details matter. Sharing unique, memorable aspects of your campus through a virtual tour can help increase your registration number. 77% of education seekers will first visit a school's website at least two weeks — and often two months — before taking action, according to the Google and Compete study. If you want your prospects to remember your school, consider incorporating a virtual tour on your website. In fact, you can try a range of gamification options that will leave students with a lasting impression.
Creating a virtual tour is not only beneficial for now, but it's also a new system that will serve you in years to come, even after life returns to normal. Students who live far from the campus will appreciate the ease of being able to familiarise themselves with the facilities and grounds, without the inconvenience of travel and saving both time and money.
360° virtual tours are as varied as the schools they promote. And Silversea Media can help you create customised tours that highlight the best aspects of your school, staff, community and location. From the initial consultation, through image capture and filming to completion and hosting, our team will make the production of your school tour easy.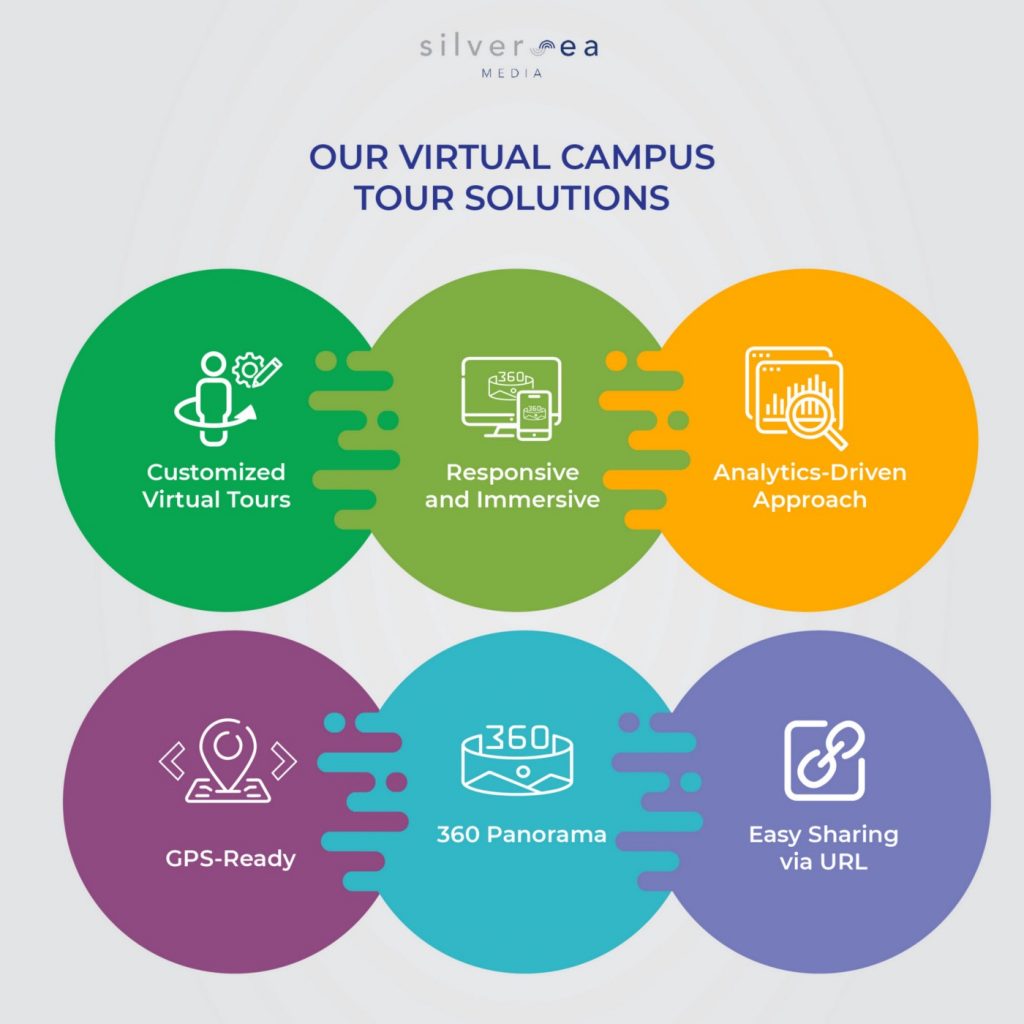 Find out more about producing a 360° virtual tour for your school at no cost here.