Silversea Media's Immersive Virtual Staging & Rendering
Silversea Media's immersive virtual staging & rendering solution allows clients to become fully immersed in a space and more precisely envision how it will look once fitted-out.

The solution can generate the 4D/VR Virtual Tour from 2D floor plans and populate them with a range of furniture and decor options to fit your requirements.

Clients can have a bird's-eye dollhouse view, where one can hover over the space from above, or step into the model and walk through.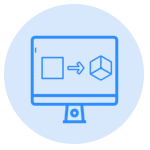 Converting a static 2D floor plan into an interactive 3D model with accurate dimensions and imaging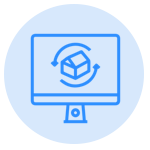 Rendering 3D models and 360° panoramic images for each viewing point.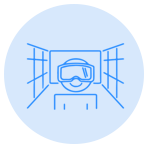 Creating an immersive 4D/VR Virtual Tour of the rendered scenes based on Silversea Media's proprietary algorithm.