Immersive Built
Environment
Let your customers tour your coworking space today with a 4D/VR Virtual Tour! We help you attract customers from remote locations, while saving time and resources that would otherwise get lost on site visits.
Potential tenants can explore and navigate your co-working space 24/7 by virtually walking through it. The experience is comparable to taking a Virtual Tour of a hotel room—to get a feel for its size, layout, furnishings, office desk arrangement, amenities, and others. — before deciding to book it. Embedded hotspot labels with text, photos and multimedia can connect users directly to your reservation forms and online booking.

In addition, Silversea Media's immersive virtual staging & rendering service can visualize how a space will actually look once fitted from 2D floor plans and design style.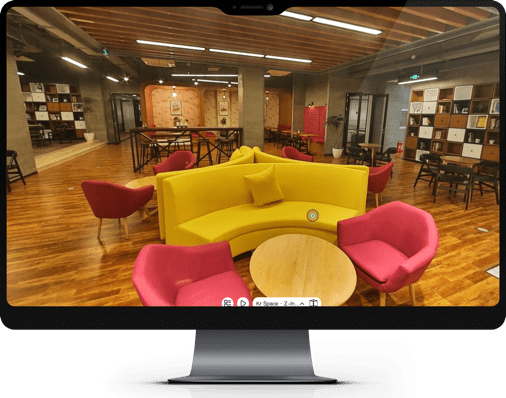 2D floor plan with navigation direction
2D Floor plan with measurements
Dollhouse View
Dollhouse View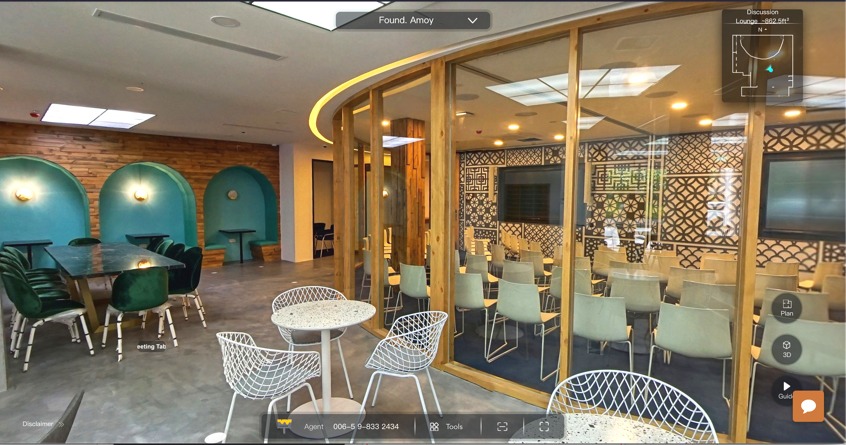 Add virtual staging to your listing images and show potential for an otherwise empty space! Our solution can generate the 4D/VR Virtual Tour from 2D floor plans and populate them with a range of furniture and decor options to fit your requirements. You can have a 'bird's-eye' dollhouse view, hovering over the space from above, or step into the model and walkthrough.
Our 4D/VR Virtual Tour solution also provides data analytics with gaze/path tracking and heatmap for business intelligence. The AI-based platform captures customer online Virtual Tour behaviour as customer intelligence for target sales and marketing for the commercial businesses.